Introduction to Sacred Sexuality
What is sacred sexuality? Is sex sacred? How to have sacred sex? And how can this article help you have the best sex and most satisfying relationships you've ever had? 
At least from my perspective, nothing is inherently sacred, and everything is at the same time. Sacred is whatever we do intentionally and choose to sanctify with our own subjective, creative meaning. 
Sacred Sexuality, for me, means; To Intentionally using our sexual experiences and expression as a vehicle, as a potent tool that can help us transform, grow, and expand every other aspect of our life. That can help us progress in our individual and collective evolution and healing.
Why do you have sex?
There are many layers to why we have sex. We can have sex to satisfy our physical needs, we can have sex for emotional validation, or to make babies, which are all fantastic and beautiful and human and natural.
There's nothing wrong with them, but they are also not the end-all-be-all of what sex can be for you. Your sexuality, sexual pleasure, sexual energy, and sexual expression can become powerful tools on your spiritual path.
Why erotic energy is so powerful?
We show up in Sexuality with each other in our most naked and vulnerable selves. So you can imagine how.
If you have certain things inhibiting your sexual expression, let's say shame, which is really big for all of us, especially people like me who grew up in an Orthodox environment that involved a lot of shame about Sexuality.
You can see how you are probably holding yourself, minimizing yourself, and making yourself small in many other aspects of your life. Maybe you are afraid to show up fully and authentically as you reach your fullest potential as a human being.
Maybe you're trying to limit yourself, not to be too much for other people. Just think about it, and you can think about any other sexual experience that you have in your life and try to imagine how.
Exactly does it affect and show up in other aspects of your life, in relationships, in your career, in your relationship with money, in your relationship with your own body, and so on and so forth?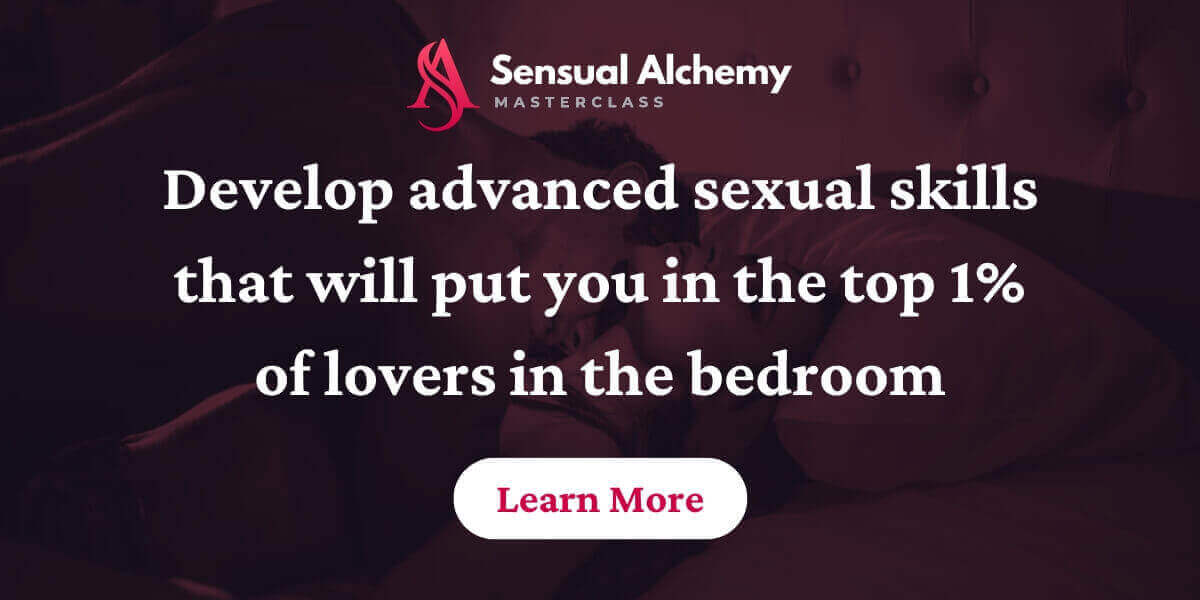 The Erotics of life force
I often like to start this conversation by pointing people out the fact that we often say, "oh God," when we are in intense peak moments of sexual erotic, orgasmic pleasure.
Why do you think that is? Why do we refer to God? If we divorce "God"  from its religious meanings of a "Sky Daddy", somewhere out there that is separated from one's self and is out there to judge you and peek into how you behave, and then eventually either reward you or punish you.
And instead, talk about God as what it is; A story, a concept, a symbol we've created as limited human beings to refer to that which is beyond everything that we can conceptualize. That which includes all and transcends all. How beautiful it is that this, the highest concept that we can conceptualize or directly experience, come out of us in the moment of orgasmic pleasure…
And with it, sexual energy. The life force that permeates through your body and through everything there is.
The lustful erotic power moves the evolutionary process forward by making all things long to connect with each other and produce more complex relationships. If you look around you, and you don't have to do it in any spiritual or woo-woo mystical way, you just observe intently and with stillness and curiosity inside of you.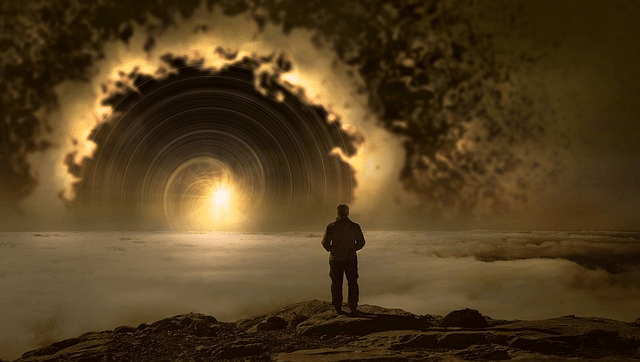 Awakening to your divine nature
Look at yourself, for example; you'll notice that no matter how hard you search for it, no matter how much you look, you cannot find anything in reality that you can confidently point at and say, this is an individual thing that is separated from everything. Look at yourself, for example. Is your body what you are? Your body's made more than 70%, not even human DNA.
You are an amalgamation of sub-particles, particles, atoms, molecules, and cells. You are made out of more than 70%, not even human DNA N. There are a bunch of organisms and microbiomes that create for your body. So what is individual about your body? You are inherently inseparable. Complex, multi-dimensional relationships packet that is made out of a bunch of things.
It's the same to do with your psyche. All of these preferences and likes and dislikes and memories and thoughts and feelings that you call are merely results of your genetic making, your past experiences, your childhood upbringings, the content that you consumed, and ideas that people instilled in you.
In other words, you are an inseparable part of life, the universe experiencing itself. You can observe the same wisdom in everything you look at. If you look at an atom and you say, oh, this atom is an individual thing, is it really? Where is the center of that atom that is individual and separated from everything else?
That atom is made out of a bunch of other sub-particles and so on and so forth. You look at a flower: What makes this flower an individual thing? Nothing. So, no matter how much you look, you cannot find the center of things, a place where they are inherently separated.
And so is it for you. And you look a little bit deeper, and you realize that reality in its essence is the amalgamation, the process, the unfolding of all of these many seemingly separated things that constantly strive to connect with each other and create a relationship that is even more complex. 
Life is a sexual union
So, all of the sub-particles group together to create atoms that group together to create, Molecules that group together to create complex biological life, That group together to create human beings that then group together to create another life and a family unit and partnerships; how phenomenal that is? Isn't that erotic? 
Imagine how this kind of perspective, if you can hold it in your consciousness while you are connecting with another human being, how much will it influence the way you connect. To me, that is what sacred Sexuality is all about.
This is, to me, what sacred sexuality is all about.

Intentionality – the key to sacred sexuality
So how can you become more intentional about the way you have sex? What can you do to practice? On an embodied level in your life, invite more of that deliciousness to remember this kind of expanded perspective.
To experience more of what is possible for you and to really use your Sexuality and sexual expression, the way you express your Sexuality with yourself and with others in a way that amplifies love, that helps father your individual and the collective individual evolution, growth, and healing.
Let me share with you a few guiding principles that will help you on the journey to embody this expanded perspective into the way you have sex so you, too, can experience what "sacred sexuality" means for you. 
Practice sacred sex
Before you engage sexually with someone, get very still within yourself and ask yourself, why am I doing this?
What are my intentions here? Notice how there are many levels and many layers to your intentions. There is intentionality, of course, feeling this desire and erotic attraction and wanting to have physical gratification, which is beautiful and natural and wonderful, but it's all about your ego. Personal needs.
And then you can notice how you can expand that perspective and that intention into wanting to shell the love that you already experienced within yourself, wanting to give pleasure, wanting to help another person open up their heart, celebrate their body, celebrate their beauty, celebrate the life, for example.
Initially as a physical act, then seeing your partner's soul and energetic body, becoming enmeshed and one as a microcosmos of the entire erotic dance of divine love that is existence itself. You become more than the sum of your parts.
Your intentions can grow much wider than that. We can have sex, amplify our love, and feel more love towards each other, our bodies, and the world, and therefore amplify every other aspect of our life. This is what making sex spiritual, making sex sacred is all about.
You can even experiment with what's called "Sacred Sex magic," in which you use sexual energy and orgasmic pleasure to manifest things and invite them into your life. 
Presence – the core of sacred sexuality
Whether you are in self-pleasure or playing with a lover, presence is key. Make sure that you are bringing as much of yourself into it as possible. When you notice yourself distracted and lost in thoughts:
"What if I'm not going to get hard? Does he like me? What if I'm going to get soft? What if I'm going to ejaculate too quickly? What happened at work earlier? What is going to happen tomorrow? What about this? What about that?"
Notice yourself, and without judgment, bring yourself into the present moment. Take a deep breath, rest your awareness on the breath, and come back to the sensations of your body. Inhale from your nose, exhale from your mouth, and breathe all the way to your pelvis; imagine every cell of your body becoming involved at this moment.
Notice the subtle sensations in your body. Tension, pain, pleasure, intensity, ecstasy, whatever you are experiencing.
What kind of sacred sex does this moment ask for?
Full presence allows you to become more connected with the subtleties of energy that are flowing in each moment and become more attuned with what the moment is asking for, with what your partner is asking for.
Not every moment is calling for every kind of sex. Sometimes the moment, your partner and the mood is asking for soft, intentional, loving kind of sex.
Other times it is asking for ravishment, power dynamics, and intensity, and often it's asking for non-sexual intimacy.
Sometimes what we actually want is closeness, but in order for you to learn to gracefully and intelligently navigate every sexual interaction, you need to be more present.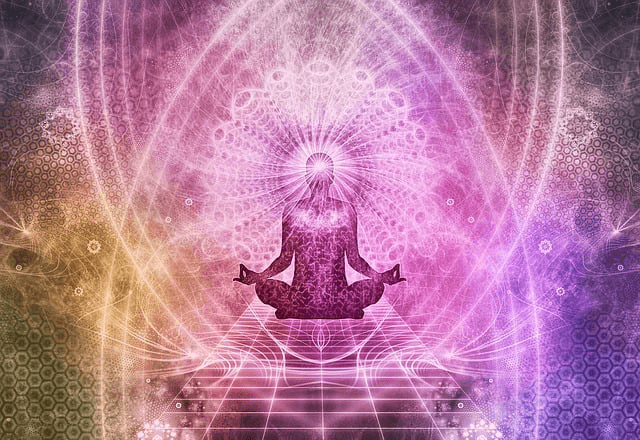 Playful acceptance – the embodiment of sacred sexuality
Lastly, It's not enough to have intentions or be fully aware. You can be painfully aware of what is going on in your mind but still feel stuck. 
An attitude of loving awareness, of total acceptance, is important.
I always say to people, unlike what we learned from pornographic adult content, what we learned from Hollywood movies in which the scene always seems perfectly in alignment, the woman is always ready for sex. They always climax together, and in the perfect timing, it all looks just perfect.
Actual sexual bliss results from total acceptance of whatever is coming up in you and in your partner in a moment of naked vulnerability.
That is the very material for true ecstasy and sexual bliss to allow whatever is present in your body, in your partner's body, in your awareness, and in your partner's awareness.
To allow each other and ourselves to feel our feelings to bring to the surface every single human experience that we are having, and let those experiences be eroticized playfully by inviting them into our play together.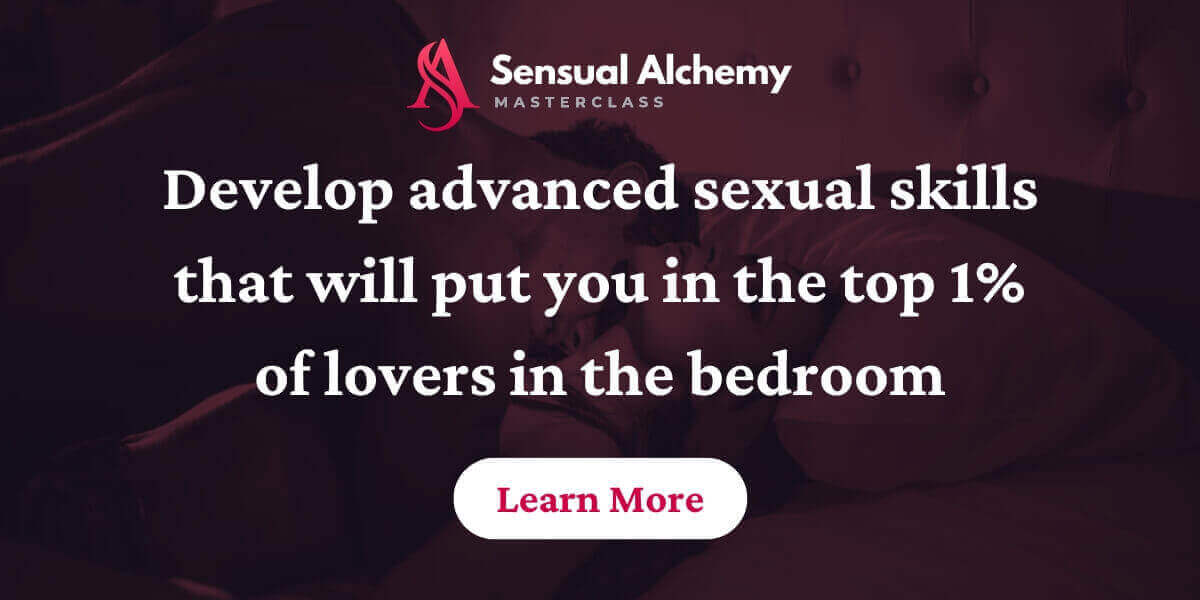 Sacred sexuality as a celebration of shame
Let's say you experience shame, for example. Instead of trying to judge it, distract yourself, or run away from it.
Instead of trying to perform for your partner and 'get away' from that shame; allow it to sit in your awareness with acceptance, with love.
"I love my shame. It's a beautiful aspect of myself, just like everything else, and I'm welcoming it with love, and I notice my partner's kinks and tensions and inhibitions and fears, and I'm accepting them too.
And you'll notice how every single human experiences anything from shame, anger, fear, and anxiety can be playful, eroticized, integrated, and included within any sexual connection.
In fact, not only is this what sexual bliss is made of it is necessary to experience the deepest most spiritual sex and ecstatic pleasure you have ever experienced in your life. 
In Conclusion
Sacred sexuality or having spiritual sex is whatever you make it to be. It's the unique way you choose to intentionally use your sexual energy, sexual expression, experiences, and powerful tools for healing and growth. 
I hope you enjoyed this article. Make sure to check out my website if you want to go deeper and have guidance in the path of making sex and relating your spiritual path.